Things to do while staying at The Garden Lodge
Here is a small selection of things to do during your stay. At the Lodge, we keep a file of brochures for tourist attractions and visitor centres, which you can consult for further ideas. We have also provided a links page with some useful web sites.
Newmarket: a turf enthusiast's paradise
Garden Lodge is only a short drive (3 miles) from Newmarket, the centre of flat racing in England. Racegoers will find much of interest to visit: as well as meetings held almost weekly throughout the summer (we are 2-3 miles from both the Rowley Mile racecourse and the July racecourse), there are the thoroughbred sales at Tattersalls, for example. Another tourist attraction is the Horse Racing Museum, which is open daily and serves tea, coffee and excellent light lunches.
Tours of nearby racing stables and the National Stud can also be arranged. Please contact us in advance so we can make arrangements to suit your holiday plans.
Newmarket Nights: concerts at the racecourse
Between the end of June and and the middle of August, top bands perform after certain Friday night race meetings, and entrance is by ticket only. Ask us for assistance, as early booking is essential. Past performers have included Liberty X, the Hollies and Atomic Kitten. Acts for 2005 include Ronan Keating, Jools Holland and his Rhythm and Blues Orchestra, Will Young, and Status Quo.
Duxford: aviation heaven
Fans of military and historic aircraft will enjoy a visit to the Imperial War Museum at Duxford (30 minutes by car), which not only has exhibitions and static displays of over 180 aircraft (including biplanes, Spitfires, Concorde and Gulf War jets), but also hosts several spectacular airshows each year, where you can watch the planes in the air.
The US connection
Americans on vacation may be particularly interested in the American Air Museum, housed in a wonderful modern building on the same site as the Duxford Museum. A memorial to the 30,000 UK-based American flyers who died in the Second World War, here you can see many USAAF combat aircraft, including a B-17 Flying Fortress.
You can also visit the World War II Cambridge American Cemetery and Memorial, established in 1943 at Madingley. It's the only American WWII burial ground in England, and there are 3,800 crosses and a memorial inscribed with 5,000 names, in tribute to American servicemen and women who died in the war.
City visits
You have a choice of three cities within a short drive. Cambridge (20 minutes), of course, has a wealth of wonderful college architecture to explore, museums, galleries, and churches, or you can watch punters on the Cam as you walk along the Backs. It is also a thriving centre for hi-tech industry; for example, the Cambridge Science Park is renowned. Ely Cathedral looks out over the Fens, and when you have finished admiring the views, you can visit the Cathedral, Stained Glass Museum, or Oliver Cromwell's House for example. Bury St Edmunds is another historic town, with lots of galleries and antique shops, as well as a ruined Abbey (now the site of a lovely garden), and a cathedral.
Woodditton: rural peace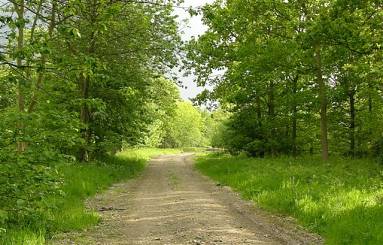 Woodditton is a pretty village in a very rural area with a mix of racing stables, stud and farm land all around. Why not leave the car behind and explore on foot for a day or two? Hikers and ramblers can follow parts of the Icknield Way (a 128-mile path from Bledlow in the Chilterns to Thetford, following the course of prehistoric trackways and passing many sites of archaeological interest) and the Devil's Dyke (a Dark Ages earthwork stretching for almost 8 miles across Newmarket Heath), whilst the gentle stroller can admire the charms of our village houses, and perhaps call in for a coffee or beer at the local pub, the Three Blackbirds.
Contact us
If you want more details about any of these activities, please telephone Anna or Charles on 01638 731116 (international +44 1638 731116) or email us at [email protected]. You can also write to:
The Garden Lodge, 11 Vicarage Lane, Woodditton, Newmarket, Suffolk, CB8 9SG, UK